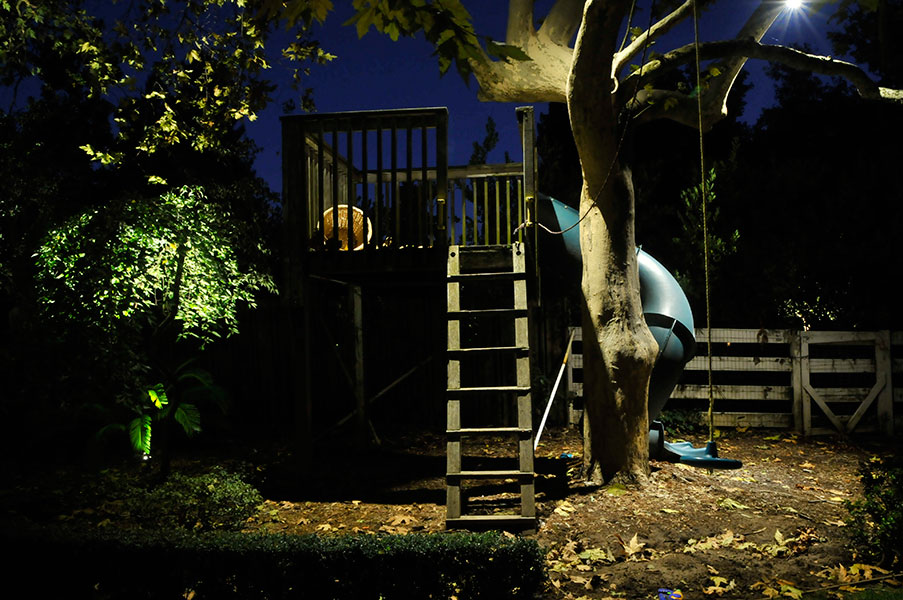 The Landscape Lighting Industry
If you're thinking about installing landscape lighting, make sure you're aware of industry advancements that increase efficiency and reduce upkeep. Modern landscape lighting means more than just a few solar lights jammed into the grass along your driveway or sidewalk. Today, landscape lighting contractors specialize in custom-designed lighting that highlights featured areas, creates different moods and increases the value of homes.
According to Thomas Herren, owner of The Lighting Geek, homeowners who long for year-long curb appeal can expect to invest at least 1 percent of their homes' value in outdoor lighting. "The cost should be relative to your home,"  "A good lighting system will enhance your yard and make it usable at night, which adds a lot of long-term value to your property."
More lumens mean less consumption.
San Francisco Bay Area homeowners like taking advantage of temperate climates by using their yards as centers of outdoor living. Good outdoor lighting makes this possible and enhances the beauty and usability of the space. And with the new technology available on the market, you can expect to get more and pay less than in years past.
"Light that comes out of fixtures is measured in lumens, and today's products get more lumens per watt than ever before," explains Mr. Herren. "Earlier fixtures weren't nearly as bright or efficient as new ones. Now, we're looking at fixtures that use half the watts to get the same amount of light. Output is up and consumption is down."
Better systems equal less work.
Efficiency isn't the only benefit that modern fixtures offer. Remote controls, Wi-Fi enabled systems, interactive and easy-to-set timers, and modern DC transformers that replace outdated AC transformers make these new systems practically foolproof and self-regulated. The newest systems incorporate technology that makes sensors unnecessary. They know exactly when the sun sets and when daylight savings time begins, so they adjust themselves to the current conditions."