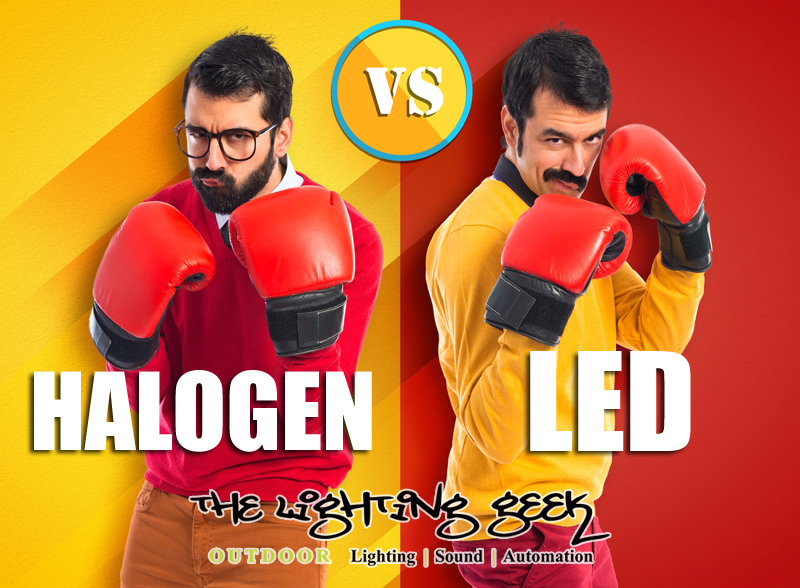 LED Landscape Lighting vs Halogen
Landscape lighting as we know it started in the 1950's when an electrician named Bill Locklin, was asked to do some outdoor lighting for a party for an important client, which turned out to be President Eisenhower. Using tractor lamps and coffee cans, mayonnaise jars, etc. and some 12 volt batteries, the first low voltage landscape lighting was created.
Halogen lamps have been around since 1965, and were the staple lamps for all professional landscape lighting designers for decades. Now with the LED revolution happening in the garden lighting industry, coupled with the concern for use of electricity, LED's have replaced halogen and the go to lamp of choice.
Halogen lamps require 10.8 to 11.8 volts to ignite the halogen gas properly. Lamps need replacing every 12-18 months if volted properly. This requires time and/or expense to maintain the lamps in working order. Some contractors push halogen lamps solely for the residual maintenance revenue.
LED has come a long way from the first blueish white color they used to produce. Now we have lamps so well designed that you cant tell if its LED or halogen. LED replacement lamps (drop ins) are readily available and offer 6 years+ warranty, thereby reducing the need for replacement. They use 80-90% less power than halogen so you can save some money on your electric bill too.
Got questions? Contact us!